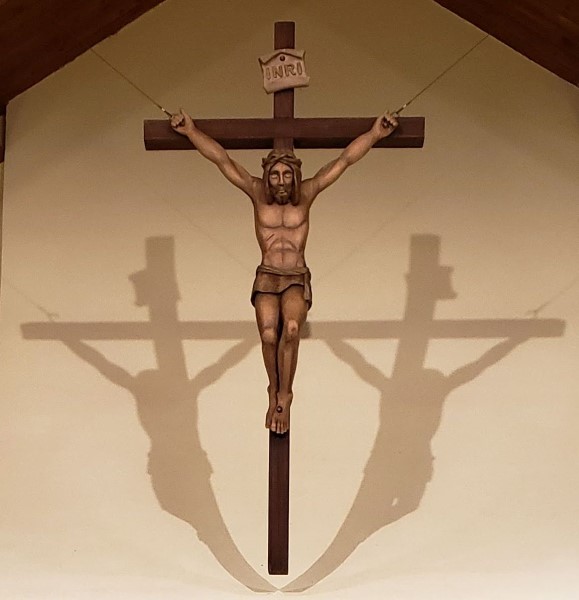 During the Season of Lent, we will continue to have Stations of the Cross on Friday evenings at 7:00 p.m. Due to the continued COVID restrictions in the city of Toronto, we will only be able to have a very limited amount of people attend the Stations at the Church. Booking to attend one of the Fridays is required and at this time, you are only allowed to book for one Friday (we will keep you informed should attendance limitations change in the next few weeks). You may book spots for Stations of the Cross HERE.
For those who cannot attend the Stations physically, we will be livestreaming the Stations of the Cross on our Facebook page. The live Stations will be streamed with the responses on the screen so that you may participate fully with the Stations in real time. Please go to our Facebook page 5 minutes before the Stations each Friday or link to our page HERE.
We also will provide you with a copy of the same Stations of the Cross that we will be using, by Fr. J. McGoey. Please feel free to use it as you wish and to pray the Stations as often as you can this Lenten season. Please click HERE for a copy.
Finally, should you wish to receive a shorter pamphlet version of the Stations of the Cross, we can provide it to you either for pick up or through the mail. Use the form below to contact us.
God Bless you all and have a fruitful Lent.